Screen and Media Innovation Lab
The Creative Industries have shaped an incredible success story for Northern Ireland – and the story does not end with Game of Thrones. The Screen and Media Innovation Lab (SMIL) will help to maximise the benefits of this sector for the Belfast Region by providing a dedicated physical infrastructure to support the rapidly expanding activity in this area.
Ulster University is building on the Universities' success on the £13 million Future Screens NI project, enabling the SMIL project to be a key driver for inclusive growth. The project will specialise in creatively-led, technologically-driven production and research and development.
SMIL will be tailored to address genuine industry need, specialising in four key strands of Film, Animation, Immersive (AR/VR/ MR) and Games. There will be a particular focus on Virtual Production which brings together aspects of all these strands with cutting edge approaches and new technologies.
SMIL will seek to make this expertise and innovation accessible to a wide range of users by providing facilities of a scale and quality which are not yet available in the Belfast Region, attracting key international and indigenous industry partners.
These facilities will include flexible virtual production spaces, motion capture and photogrammetry studios, video and audio editing suites. By hosting incubation spaces and multi-workstation lab spaces, SMIL will drive creative industries' engagement with a wider range of industrial sectors, expected to include medtech, fintech, advanced manufacturing, as well as hardware and software innovation.
The initiative will build capacity in the regional creative industries workforce by delivering bespoke academic led programmes designed to address the skills gap in this sector. It will also bolster the social and cultural dividend by being fully inclusive and accessible to the public with many opportunities for wide engagement with the skills, processes and outputs of world leading screen production and R&D.
The establishment of the Screen and Media Lab in Belfast will ensure that the Region develops and sustains a solid position as a global leader in the Creative Industries, building upon the diverse and vast potential within our creative city.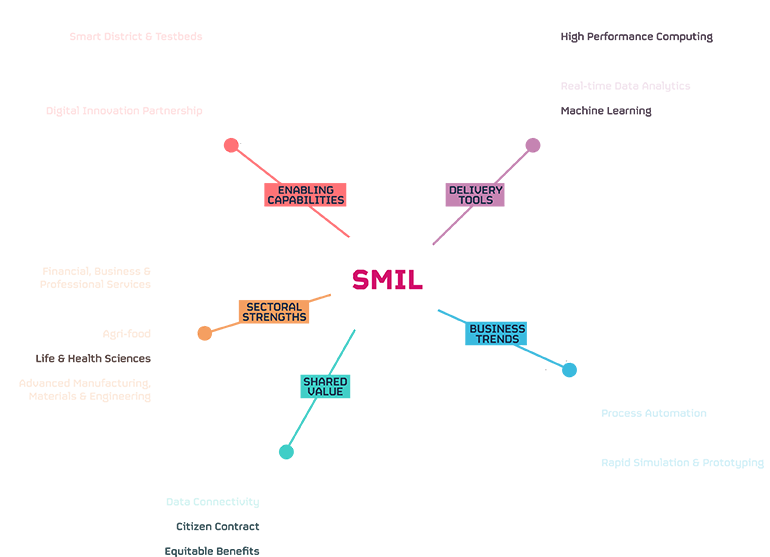 Project Lead
Ulster University
Position: Director of the Arts and Humanities Research Institute and Head of School of Creative Arts and Technologies
T: +44 28 9536 7051